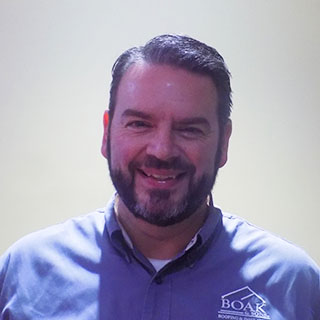 Chris White is the Vice President of Operations at Boak & Sons and has been involved in commercial construction since 1995.
Chris lives in Berlin Center with his wife Stephanie. He received my Bachelor's
Degree in Business Administration from Kent State University. Chris is also an Associate Pastor at his church,
Upper Room Ministries in Austintown and is a part of their Upreach program. He has also been an adjunct professor for YSU
in the Civil and Construction Engineering Technology program and is a part of
the CCET Industrial Advisory Board for YSU.
Chris was most recently the
Secretary/Treasurer on the board for Interfaith Home Maintenance Services. He currently works with other organizations
such as the local Builder's Association on several committees and has worked
with the Building Owner and Managers Association in Cleveland, OH where he served as Chair of the Associates Council and a board member.