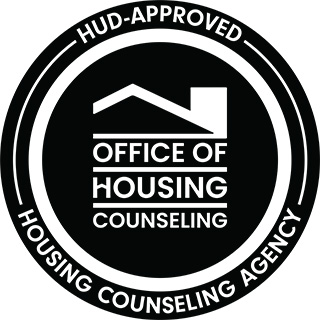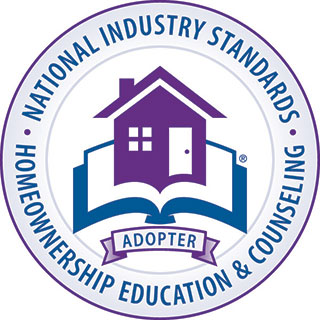 YNDC is a HUD-Approved Housing Counseling Agency dedicated to helping you achieve sustainable housing. We assist clients with identifying and resolving the barriers to quality affordable housing in FREE one-on-one counseling sessions. The YNDC's Housing Counseling services address the following topics:
Pre-purchase & Homebuyer Education – Subject matter includes but is not limited to advice regarding readiness and preparation for homeownership; Federal Housing Administration insured financing; housing selection and mobility; search assistance; fair housing, fair lending and predatory lending; budgeting and credit; loan product and feature comparison; purchase procedures and closing costs; money management (does not include debt management plan programs); selecting a real estate agent; and home inspection. Counseling sessions and workshops also may include guidance on alternative sources of mortgage credit; down payment assistance; locating housing that provides universal design and visibility; how to apply for special programs available to potential homebuyers; how to purchase a home using the Section 8 Homeownership Voucher Program; and referrals to community services and regulatory agencies.
Non-Delinquency Post-Purchase Counseling – These counseling sessions provide information on home maintenance and financial management for homeowners, on topics including but not limited to escrow funds; budgeting; refinancing; home equity; home improvement; utility costs; energy efficiency; and rights and responsibilities of homeowners. This area of counseling may also cover loan and grant options; housing codes and housing enforcement procedures; accessibility codes and how to design features to provide accessibility for persons with disabilities; non-discriminatory lending and funding for persons who modify their dwellings to accommodate disabilities; visibility and universal design; how to specify and bid construction work; and how to enter into and manage construction contracts including actions to address the non-performance of contractors.
Rental Housing Counseling - One-on-one tenant counseling to those clients seeking assistance in improving their rental housing conditions.
For more information, please leave a message at our office at 330.480.0423 or email Alex and we will get back with you as soon as possible. 
We are looking forward to working with you and supporting you in realizing your goal of homeownership!