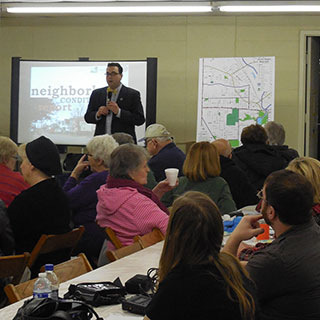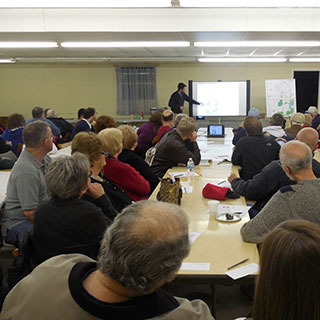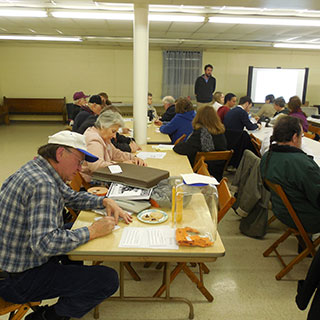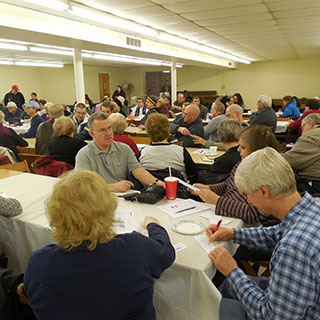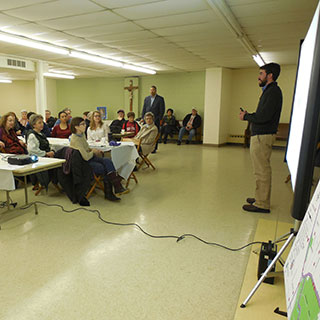 Thursday, February 27, 2014
The City of Youngstown and YNDC hosted the first of a series of neighborhood planning meetings last night at the monthly Rocky Ridge neighborhood meeting.
Residents from neighborhoods across the west side attended the meeting and provided valuable feedback about challenges affecting their neighborhoods as well as the assets from which to build.
This meeting was the first of 9 meetings that will be held across the city in order to provide residents with information from the Neighborhood Conditions Report and to gather critical input that will be used to create a series of specific, action-oriented citywide recommendations for the improvement of services. The schedule of public meetings is listed below.
Neighborhood meetings:
Rocky Ridge – Wednesday, February 26th – Our Lady of the Afflicted, 517 S. Belle Vista Ave. – 6:30pm
Pleasant Grove – Tuesday, March 4th – Newport Library, 3730 Market St. – 6:00pm
Cornersburg – Thursday, March 6th – New Covenant Worship Center, 1900 Canfield Rd. – 6:00pm
Lansdowne – Tuesday, March 11th – Price Memorial AME Zion, 920 Dryden Ave. – 6:00pm
Idora – Thursday, March 13th – Rescue Mission, 2246 Glenwood Ave. – 6:00pm
Wick Park – Monday, March 17th – Unitarian Church, 1105 Elm St. – 6:00pm
Brownlee Woods – Thursday, March 20th – Faith Community Covenant, 1919 E. Midlothian Blvd. – 6:30pm
Lincoln Knolls – Tuesday, March 25th – East Side Library, 430 Early Rd. – 6:30pm
Oak Hill – Thursday, March 27th – Oak Hill Collaborative, 507 Oak Hill Ave. – 6:00pm
For more information, please contact Tom Hetrick, Neighborhood Planner, at 330.480.0423; or Karen Perkins, Zoning Analyst, at 330.742.8833.
A copy of the citywide Neighborhood Conditions Report can be downloaded here.