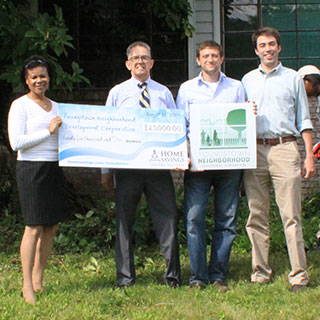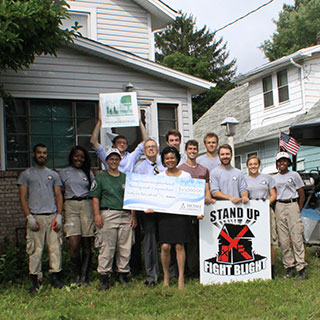 Tuesday, August, 12, 2014
On Tuesday, August 12th, the Home Savings and Loan Foundation awarded YNDC with a $25,000 grant for the organization's Model Block program.
The Model Block program includes a broad spectrum of activities which take a holistic approach to improving the physical condition and market confidence in neighborhoods, including community workdays and vacant home boarding, strategic demolition and vacant land reuse, collaborative code enforcement and owner-occupied repair, vacant home rehabilitation, and Model Block marketing. The foundation's grant will help YNDC to scale these efforts by supporting material and contracted labor costs related to many aspects of the Model Block program.