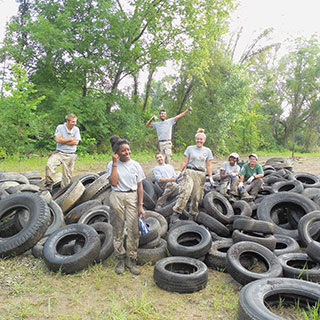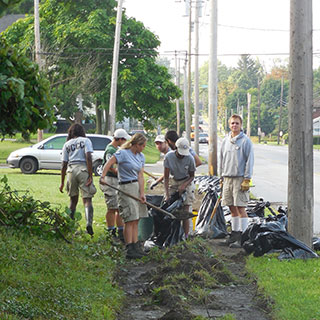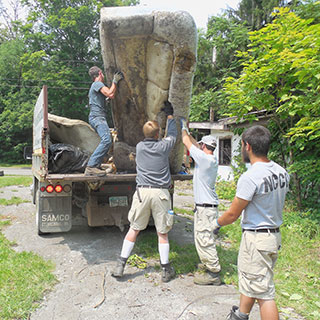 Tuesday, August 12, 2014
Cedar 3, an AmeriCorps National Civilian Community Corps (NCCC) team from the North Central Region has been battling blight across the City of Youngstown for the past two weeks.
The team has been most focused on cleaning up the Glenwood Corridor. The results of their work to date include the following: 
Tires Removed: 2,420
50-gallon Bags of Trash Removed: 417
Cubic Yards of Debris Removed: 182
Homes Boarded: 6
Linear Feet of Sidewalk Scraped: 779
Lots Cleared: 19
AmeriCorps NCCC is federal team-based national service program for men and women between the ages of 18 and 24. Corps Members, serve a full time, ten month term, working on projects to meet community needs in five main service areas: disaster services, energy conservation, environment, infrastructure improvement, and urban and rural development. More information can be found here.